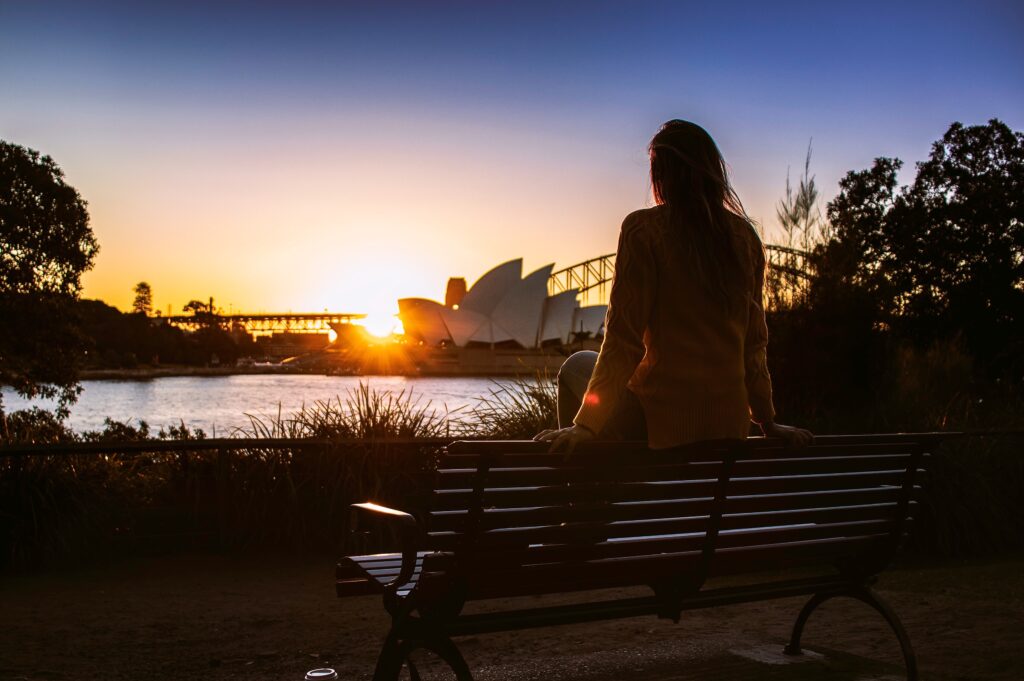 Australia is the world's third most popular study-abroad destination—and for good reason. It offers students a unique opportunity for international students to obtain a world-class education, and work during and post-study, in a laid-back, high-quality, multicultural environment that is highly urbanized, yet surrounded by beautiful beaches and stunning landscapes.
Here are a few things international students need to know about studying in Australia!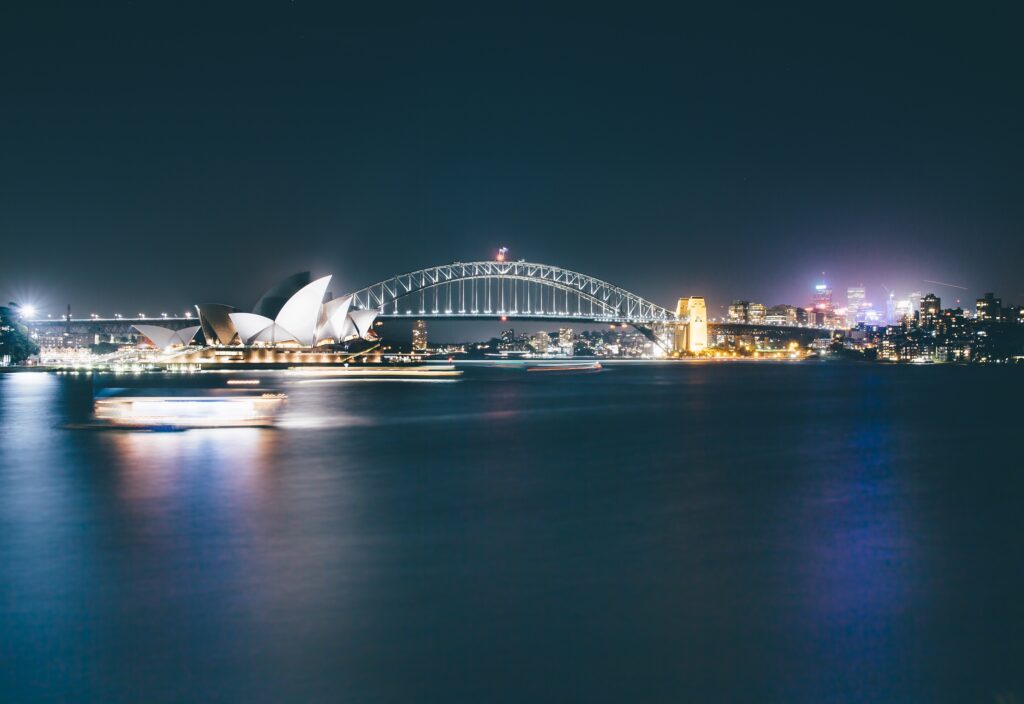 Australia 101
Australia is a land of contrasts. It's the smallest continent and one of the largest countries on earth. It's situated in the Southern Hemisphere, southeast of the Asian continent. Due to Australia's size and location, its geography is extremely diverse, ranging from the snow-capped mountains of the Australian Alps and Tasmania to large deserts and tropical and temperate forests.
Australia is divided into six states and two territories. The capital of Australia is Canberra. Melbourne, Sydney, Brisbane, Adelaide, and Perth are other popular Australian cities. All six are also amongst the Top 50 QS Best Student Cities. The Economist also lists Sydney, Melbourne, and Adelaide among the world's 10 best cities to live in.
Why Study in Australia?
Australian degrees are highly sought-after by employers across the globe and help open doors to an exciting future for any student. Here's why.
Get Globally Recognized Education
Australia has one of the best education systems in the world. In fact, the US News 2020 Best Countries for Education Ranking lists Australia as the seventh-best country in the world for education. Universitas 21 (U21) 2020 Ranking of National Higher Education Systems also identifies Australia as having one of the top ten best higher education systems in the world.
Seven Australian universities rank amongst the top 100 universities in the QS World University Rankings 2020. Many other Australian universities are also ranked amongst the top 500 list in reputable rankings, such as Times Higher Education World University Rankings 2021 and Shanghai Ranking's Academic Ranking of World Universities 2020.
The Australian education system is tightly regulated by the government to maintain its world-renowned, high standard of education. The Education Services for Overseas Students (ESOS) Act further protects international students in Australia and ensures appropriate academic support and excellence.
Improve Job Prospects After Graduation
Australian degrees are recognized and respected globally. Whether the student chooses to apply for work in Australia with a Temporary Graduate Visa or return to their home country, an Australian education will open many doors for them. The government's Australian Global Alumni program further helps graduates connect with alumni globally to support their professional growth.
What's the Cost of Studying in Australia?
Though a worthwhile long-term investment, international education can be expensive. Being aware of all living expenses and budgeting accurately is critical to ensure students will have the financial means to complete their education.
Tuition Fees
The cost of studying in Australia varies by institution and level of study. According to the Government of Australia, annual tuition fees for different types of qualifications are:
| | |
| --- | --- |
| Type of Qualification | Range of Annual Tuition Costs (AUD) |
| School | $8,000–$30,000 |
| English Language Studies | Approximately $15,000 (depending on course length) |
| Vocational Education and Training (Certificates I to IV, Diploma, and Advanced Diploma) | $4,000–$22,000 |
| Undergraduate Bachelor's Degree | $20,000–$45,000* |
| Postgraduate Master's Degree | $22,000–$50,000* |
| Doctoral Degree | $18,000–$42,000* |
*Does not include professional designation courses, such as veterinary and medical.
Living Expenses
In addition to tuition, students must also account for housing, food, transportation, and other day-to-day living expenses. Costs are generally more expensive in bigger cities and will also depend on a student's lifestyle, choice of accommodations, and spending habits.
The cost of accommodation varies depending on the type a student chooses. According to the Government of Australia, the average housing costs associated with studying in Australia are $110–$280 per week for on-campus accommodation, $95–$215 per week for shared accommodation, $185–$440 per week for private rental accommodation, and $235–$325 per week for homestay.
Other Living Expenses
Students should also ensure that they budget appropriately for groceries and eating out, gas and electricity (if applicable), phone and internet, public transportation, and entertainment.
What's It Like Living In Australia?
From its high quality of life to its enviable weather, here are just a few reasons why Australia is such an attractive place to live.
A High Quality of Life
Australia and its cities consistently rank amongst the most liveable in the world. The country's quality of education, healthcare, transportation, infrastructure, and government services rank well above international averages. According to the Organization of Economic Cooperation and Development (OECD), Australia offers the second-best quality of life amongst its member countries, which include Canada, the US, the UK, and most other European nations. The US News 2020 Best Countries Ranking also puts Australia amongst the top ten countries in the world overall, and for quality of life specifically. The Economist also ranks three Australian cities—Melbourne, Sydney, and Adelaide—amongst the world's 10 best cities to live in.
Weather
One of the biggest perks of studying in Australia is its weather! Australia has relatively warm weather all year long, but the actual weather conditions typically vary greatly between regions due to the huge size of the country. The Australian Bureau of Meteorology divides Australia into five climate zones. The northern part of Australia has a more tropical-influenced climate, hot and humid in the summer, and quite warm and dry in the winter. The southern parts are cooler with mild summers and cool, sometimes rainy winters.
Since Australia is in the Southern Hemisphere, its seasons are the opposite of those in the North. In other words, when it's summer in Australia, it's winter in Canada, the US, India, China, and other countries above the equator, and vice versa.
Transportation
Australia's renowned public transportation system makes it easy for students to get around the city. All major towns in Australia have reliable, affordable public bus networks. Train lines also connect commuters in and around the five large suburban cities: Sydney, Melbourne, Brisbane, Adelaide, and Perth. Trams, ferries, and light rails are also available in some of the major cities for longer-distance travel. 
Many tertiary institutions offer concessions to subsidize the cost of local public transportation for their students. Students can obtain a discount when they purchase their bus passes.
All Australian cities and towns offer taxi services, but students can also take advantage of less expensive rideshare options, such as Uber, Ola, DiDi, GoCatch, and Taxify. Due to Australia's large size, people often travel between major cities and states by aeroplane. All major cities have airports with regularly scheduled flights.
Anyone opting to study abroad in Australia will not only get a truly world-class education but also an unforgettable, life-changing experience.