DLI and Post-Graduation Work Permit: A Gateway to Success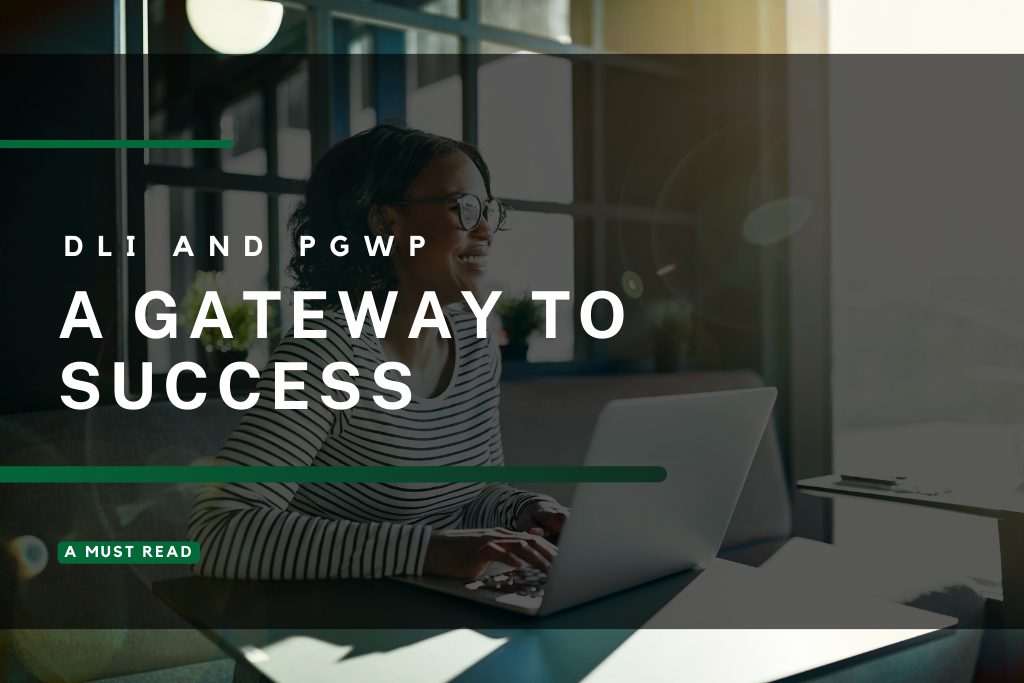 Studying abroad offers numerous opportunities for personal growth, cultural exploration, and career advancement. As an international student, choosing the right Designated Learning Institution (DLI) and understanding the benefits of a Post-Graduation Work Permit (PGWP) can be crucial steps towards achieving professional success. Let's delve into the significance of DLIs and PGWPs for international students.
DLI: Your Launchpad for Education Excellence
A Designated Learning Institution is an educational institution in Canada recognized by the government to host international students. DLIs uphold stringent quality standards to ensure high-quality education and safeguard the interests of international students. Choosing a DLI that meets your academic goals and offers comprehensive support services is vital for a rewarding educational experience.
DLIs provide access to diverse academic programs, cutting-edge research facilities, and renowned faculty members. By studying at a recognized DLI, you enhance your chances of receiving a quality education and acquiring valuable skills that can shape your future career.
Post-Graduation Work Permit: Bridging Education and Employment
The Post-Graduation Work Permit program allows international students to work in Canada after completing their studies. This work permit is an invaluable opportunity for graduates to gain practical work experience and explore career prospects in Canada. Here's why the PGWP is a game-changer:
Duration: The duration of the PGWP depends on the length of the program of study completed. It can be valid for up to three years, providing ample time to gain valuable work experience and potentially transition to permanent residence.
Open Work Permit: The PGWP is an open work permit, meaning graduates can work for any employer in Canada and can change jobs freely. This flexibility allows you to explore different industries, build a professional network, and enhance your skills.
Canadian Work Experience: Many immigration programs prioritize candidates with Canadian work experience. The PGWP allows international graduates to accumulate this valuable experience, increasing their chances of obtaining permanent residency in Canada.
Express Entry: The Canadian government's Express Entry system is a popular pathway to permanent residence for skilled workers. Having Canadian work experience through the PGWP can significantly boost an international graduate's Comprehensive Ranking System (CRS) score, increasing their eligibility for permanent residency.
Navigating the Process
To take full advantage of DLIs and the PGWP, it is essential to plan ahead and understand the application process. Here are some key steps to follow:
Choose a DLI: Research DLIs based on your field of study, program quality, location, and support services. Ensure your chosen institution is designated by the Canadian government to host international students.
Study and Complete your Program: Meet the academic requirements of your program, actively engage in extracurricular activities, and make the most of your educational experience.
Apply for PGWP: Apply for the PGWP within 180 days of receiving your final transcript and completing your program. Submit all required documents, including proof of graduation, study permits, and supporting documents.
Gain Work Experience: Utilize the duration of your PGWP to gain relevant work experience in your field of study. This experience will not only enhance your resume but also improve your chances of permanent residency.
Plan for the Future: As your PGWP nears expiration, explore different immigration pathways, such as Express Entry or Provincial Nominee Programs, to transition to permanent residency.
International students bring diverse perspectives, cultural richness and valuable skills to Canada. DLIs and the PGWP act as stepping stones, enabling graduates to contribute to the Canadian workforce while pursuing their career aspirations.
Make the most of your education by choosing a reputable DLI and leveraging the opportunities provided by the PGWP. Your journey towards personal growth and professional success begins with the right education and work experience in Canada.