UK Student Visas For International Students: Your Complete Guide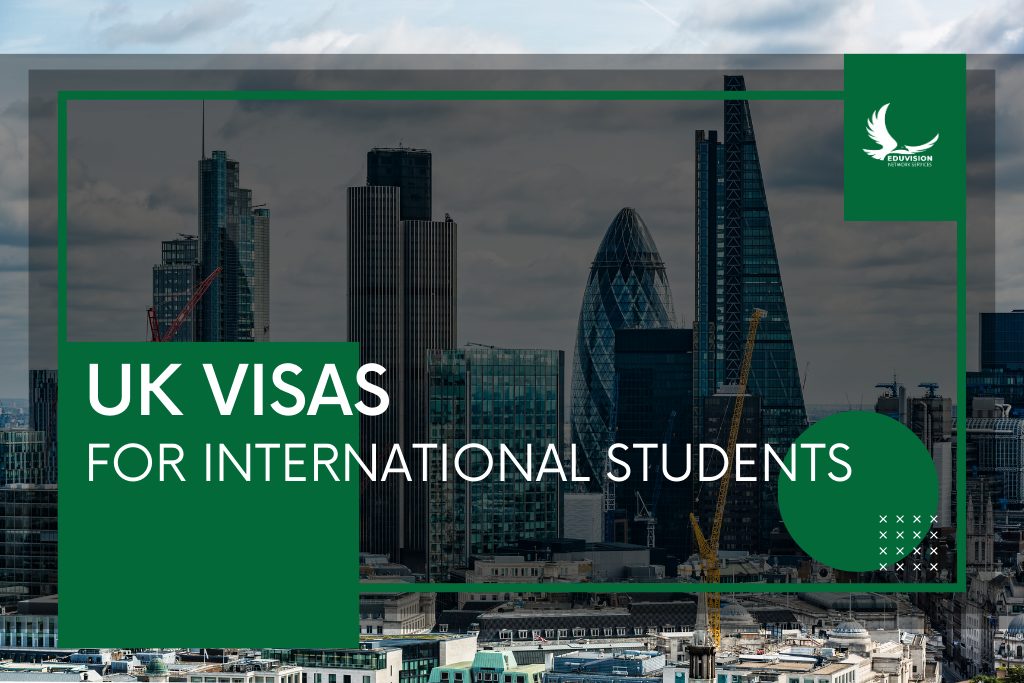 Embarking on a journey as an international student in the United Kingdom (UK) is an exciting opportunity for personal growth and academic excellence. With its prestigious education system and exceptional quality of life, the UK is a top choice for students worldwide. However, to make this dream a reality, it's important to understand the intricacies of UK student visas. This comprehensive guide will provide you with the essential information you need to navigate the visa process with ease.
Discovering the Right UK Student Visa for You
As you venture into the world of higher education in the UK, it's essential to determine the most suitable student visa for your specific circumstances. If you're 16 years or older and planning to pursue a higher education course, the Student visa (previously known as the General student visa or Tier 4) is likely the best option. For younger students aged 4 to 17 who wish to attend an independent (private) school, the Child Student visa is the pathway to explore. In this guide, we'll explore the application process for both the Child Student visa and the Student visa.
Navigating the Application Process
Applying for a UK student visa is a straightforward process that can be completed online, providing convenience and accessibility. Whether you're applying from outside or inside the UK, submitting your application electronically is the preferred method. Generally, visa applications initiated outside the UK have a shorter response time, typically averaging around three weeks. Conversely, applications made within the UK, whether for visa extension or switching from a different visa type, may take up to eight weeks for a decision to be reached. However, it's important to note that additional factors such as document verification, criminal convictions, or the need for an interview can impact processing times.
Strategic planning of your application timeline is crucial. Keep in mind that students can apply for a visa up to three months before the start of their program. Before submitting your application, you must secure an unconditional offer of admission from a licensed sponsor. This offer will be provided to you as a reference number called a Confirmation of Acceptance for Studies (CAS), which is a crucial component of your visa application.
Understanding UK Student Visa Criteria
To ensure eligibility for a UK Student visa, it's important to understand the specific criteria set by the UK Government. The following courses or programs qualify for a Student visa:
Full-time courses leading to qualifications below degree level (RQF level 3, 4, or 5) with a minimum of 15 hours of organized daytime study per week.
Full-time courses leading to degree-level qualifications or above (RQF level 6, 7, or 8).
Full-time courses at degree level or above (RQF level 6, 7, or 8) that are equivalent to UK higher education courses and delivered as part of longer overseas programs.
Part-time courses leading to qualifications above degree level (RQF level 7 or above).
Recognized foundation programs for postgraduate doctors or dentists.
English language courses at level B2 or above in the Common European Framework of Reference for Languages.
It's important to note that if you plan to study in Scotland, their education system does not use the RQF scale. Therefore, it's advisable to consult official sources for accurate qualification comparisons in Scotland.
Essential Information Required for UK Student Visas
As you embark on your visa application journey, you will need to gather several essential documents to support your case. These typically include:
A valid passport or appropriate travel documentation.
Confirmation of Acceptance for Studies (CAS) provided by your chosen academic institution.
Biometric information, which includes fingerprints and a photograph.
An Academic Technology Approval Scheme (ATAS) certificate, if your course and nationality require it for studying sensitive topics at RQF level 7 or above.
Proof of English language proficiency at a level specified by your visa sponsor.
Evidence of financial capacity to cover tuition fees, living expenses, and other associated costs. Bank statements, loan details, and scholarship award information can strengthen your financial position.
Written consent from your financial sponsor if they have covered your course fees and living costs over the past 12 months.
Parental or legal guardian consent and proof of relationship if you are under 18 years of age.
Tuberculosis test results if applicable.
Biometric Information: A Key Step
During the visa application process, you will be required to provide your biometric information, including fingerprints and a photo. This can be done through an appointment at a visa application center or by using the UK Immigration: ID Check app, depending on your country of origin and passport type. Your visa decision letter will specify the method to follow. If you opt for the visa application center, you will need to collect your Biometric Residence Permit (BRP) upon arrival in the UK. The BRP is a vital legal document containing important personal information, immigration status, and access to public services. However, it's important to note that the BRP does not grant permission to work or rent accommodations, as these require separate processes. If you use the UK Immigration: ID Check app, you will not receive a BRP but will instead prove your right to work and live in the UK through online means.
Meeting English Language Requirements
To ensure successful visa approval, meeting the English language requirements set by the UK government is crucial. It's important to note that these requirements may differ from the language criteria for admission into your chosen course. Your visa sponsor, typically the academic institution, will assess your English language proficiency. While government-approved Secure English Language Tests (SELTs) are commonly used, some institutions may conduct their own language assessments based on the qualifications submitted during the admissions process. Waivers for SELT requirements may be granted in such cases.
Demonstrating Financial Capacity
In some cases, international students must demonstrate sufficient financial capacity to support themselves while studying in the UK. However, students from certain countries may be exempt from this requirement. It's essential to determine whether this step applies to you. Financial capacity includes covering travel expenses, tuition fees, living costs, and other related expenses. The funds must be held in your account for a minimum of 28 days, with the end date of this period falling within 31 days of your visa application date. The amount required depends on your study location. For instance, living costs in London are higher than in other areas. As of April 2023, the UK government required proof of:
£1,334 per month (up to nine months) for courses in London.
£1,023 per month (up to nine months) for courses outside London.
Additionally, if you plan to bring a partner or dependents, you must demonstrate the ability to cover their expenses as well. The monthly requirements are as follows:
£845 per person per month in London.
£680 per person per month outside London.
To strengthen your financial position, it's advisable to provide copies of bank statements, loan details, and scholarship award information.
Understanding Healthcare Surcharge
As part of the visa application process, international students are required to pay the Immigration Health Surcharge (IHS). This payment is included in the visa application fees and grants access to the UK's national healthcare system. With the IHS, international students can access free healthcare services during their stay in the UK, excluding dental and optical treatments as well as prescribed medications. However, health services may require additional fees or insurance coverage for certain treatments or services.
Preparing for Arrival in the UK
Congratulations on successfully obtaining your UK student visa! As you prepare for your journey, here are some important considerations:
Travel plans: Organize your travel arrangements, including booking flights and securing accommodations.
Accommodation: Ensure you have a place to stay upon arrival. Whether it's university-managed accommodation, private rentals, or homestays, early planning is crucial.
Finances: Familiarize yourself with banking options in the UK and consider opening a bank account to manage your finances conveniently.
Orientation programs: Many academic institutions offer orientation programs to help international students acclimate to campus life, academic expectations, and the local community. Take advantage of these resources.
Health insurance: Evaluate your healthcare coverage options in the UK. In some cases, you may need additional insurance to supplement the services provided by the national healthcare system.
Packing essentials: Prepare a checklist of items to pack, including necessary documents, clothing suitable for the UK's climate, adapters for electrical devices, and any prescribed medications.
Remember, your UK student visa is your gateway to an exciting academic journey. By understanding the application process, meeting the requirements, and adequately preparing for your arrival, you'll be well-equipped to make the most of your time in the UK. Enjoy your studies and embrace the multicultural experience that awaits you!