How to Check Your Credit Score In Nigeria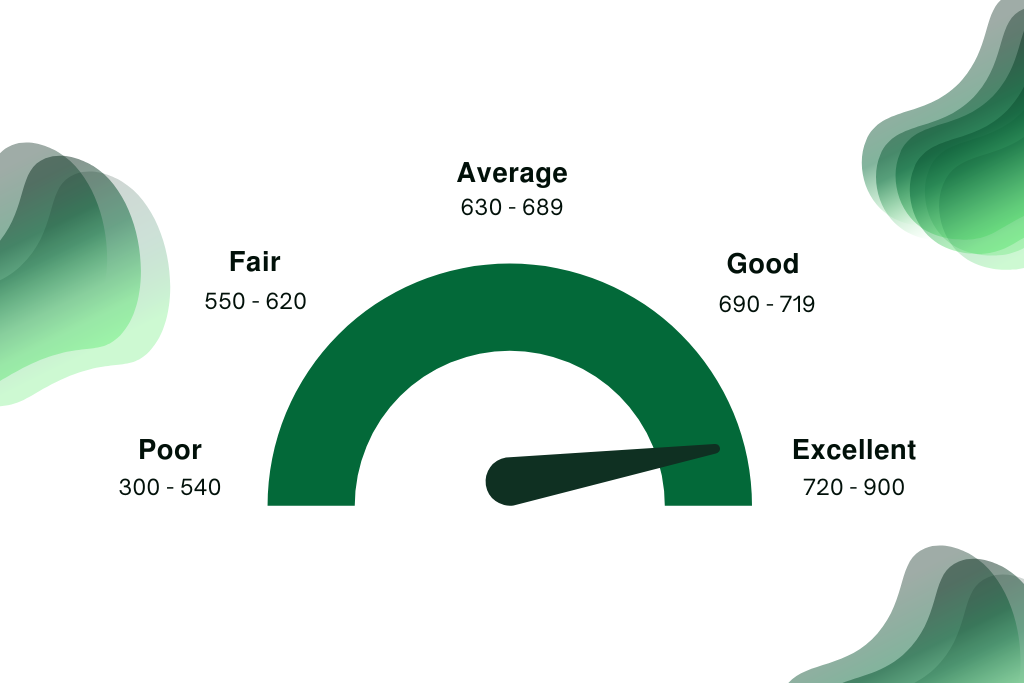 In Nigeria, the term "credit score" may not be commonly used in our day-to-day conversations, but it plays a significant role when it comes to obtaining loans from banks or loan firms. In this article, we will explore what a credit score is, how it functions, and its impact on loan applications in Nigeria.
Understanding Credit Scores
A credit score is a three-digit number, typically ranging from 300 to 850 which reflects the level of risk associated with granting credit or a loan to an individual. A lower credit score indicates a higher risk, suggesting a greater likelihood of the borrower defaulting on payments, while a higher credit score signifies lower risk and greater creditworthiness. Credit scores are categorized as excellent, good, average, or poor, based on specific score ranges. Essentially, your credit score represents your creditworthiness.
The following are the creditworthiness scales:
720 and above: Excellent credit
690 – 719: Good credit
630 – 689: Average credit
550 – 620: Fair credit
300 – 540: Poor credit
Lenders and creditors utilize credit scores for various purposes, including market expansion, pre-qualification of customers, and credit evaluation.
Differentiating Between Good and Bad Credit Scores
Good Credit Score: Individuals with a history of making timely credit payments, settling debt balances, and responsibly utilizing loans will have a good credit score. A credit score with a credit utilization below 30% is considered favourable.
Bad Credit Score: A bad credit score generally falls below 630 on a scale of 300-850, according to common scoring models like FICO and VantageScore. Scores ranging from 630 to 689 are considered fair credit.
The Importance of Having a Good Credit Score
Maintaining a good credit score offers several benefits, such as:
Access to low-interest loans: Lenders assess credit scores to determine creditworthiness, enabling individuals with good scores to apply for low-interest loans, including car loans, home loans, and personal loans.
Higher credit limits on credit cards: Though credit cards are not as prevalent in Nigeria, individuals with good credit scores can take advantage of higher credit limits on their cards. A good credit score serves as an indicator of creditworthiness, allowing for increased credit limits.
Eligibility for highly rated credit cards: Financial institutions often offer top-tier credit cards to customers with good credit scores. These cards come with various privileges such as discounts on online shopping platforms, cashback rewards, complimentary movie tickets, discounts at luxury dining establishments and hotels, travel miles, and more.
Pre-approved loan offers: A good credit score enhances the likelihood of receiving pre-approved loans with low-interest rates from banks and financial institutions.
Factors Influencing Credit Scores
Several factors can impact your credit score, including:
Debt accumulation: Outstanding debts significantly weaken your credit score. Similarly, late payments can have a negative impact on your creditworthiness.
Excessive credit applications: It's crucial to manage the frequency of credit applications. Applying for credit too frequently can further diminish your credit score. Spacing out your applications can help mitigate this issue.
Credit card usage abroad: When travelling outside Nigeria and using a credit card provided by your bank, it's important to utilize it wisely and within limits. Using the credit card responsibly and ensuring timely bill payments can positively affect your credit score.
Regularly checking your credit score: Monitoring your credit score helps you assess how well you manage your credit and enables you to identify any inaccurate or incorrect information that needs rectification.
How to Check Your Credit Score
To check your credit score in Nigeria, there are a couple of options available to you:
Dial the USSD code 5658# on your mobile phone if you are an MTN subscriber. This will allow you to instantly receive credit reports from CRC Credit Bureau.
Another option is to obtain a free credit report from Nigeria's first independent licensed credit bureau. You can visit their website at crccreditbureau.com and follow the prompts to check your score.
When it comes to credit checks, two essential factors to consider are the CRC Score (Individual) and CRC Self Enquiry (Consumer).
CRC Score (Individual): It is a 3-digit number, ranging from 300 to 850, that provides a concise summary of the risk associated with granting credit to a potential borrower or customer. A lower credit score indicates a higher level of risk or likelihood that the individual may default on payments. The credit status of your customer can be categorized as excellent, good, average, or poor based on their credit score. A higher credit score indicates a lower level of risk associated with the prospective borrower or customer in terms of their ability to repay the credit or the likelihood of defaulting.
CRC Self Enquiry (Consumer): It provides a comprehensive report on an individual's credit activities across various sectors of the economy. This report showcases the person's loan history, including cash loans, auto loans, and other types of post-paid services.
It's important to note that you are entitled to one free credit report per month. Taking the initiative to check your credit report is an important initial step in gaining control over your financial situation. By obtaining detailed information about your credit and understanding how lenders and creditors assess it, you can increase your chances of obtaining credit facilities and work towards improving your credit status.
This knowledge empowers you to make informed financial decisions and take action to enhance your overall financial well-being. So take advantage of this opportunity to stay informed about your creditworthiness. Regularly checking your credit score can help you monitor your financial health and make informed decisions when it comes to loans and other financial transactions.
Who Can Access Your Credit Report?
Fortunately, not everyone can access your credit score. Only a select group of individuals or entities with a "permissible purpose" can view your credit report. These include:
Credit applicants or guarantors
Entities involved in credit review, renewal, restructuring, or monitoring
Employers conducting employment checks
Prospective tenants
Insurance underwriters, reviewers, or renewers, as well as those analyzing insurance claims
Individuals applying for credit contracts or post-paid services
Debt collection agencies, entities enforcing monetary judgments, or enforcing other debts
Entities conducting KYC checks for permissible purposes
Regulatory authorities or public bodies issuing directives
Compliance with a court order
People who can access your credit scores include:
Banks, specialized banks, and other financial institutions
Leasing companies
Insurance companies
Cooperative societies and institutions offering credit to SMEs
Utility companies such as electricity, telecommunications, and water corporations
Asset management companies
Suppliers of goods and services on a post-paid, deferred, or instalment payment basis
Entities that, in the course of their business, possess relevant information for permissible purposes
CBN's CRMS
Do Credit Scores Affect Loan Applications?
Yes, credit scores have a significant impact on loan applications. Lenders typically prioritize credit scores when assessing loan applications. Therefore, paying attention to your credit report is crucial, as it determines whether lenders and creditors are willing to do business with you and the interest rates you are offered on financial products.
Maintaining a good credit score is essential for individuals seeking loans in Nigeria. It opens up opportunities for favourable loan terms and financial products, providing a solid foundation for achieving financial goals.