Types of Fees for International Study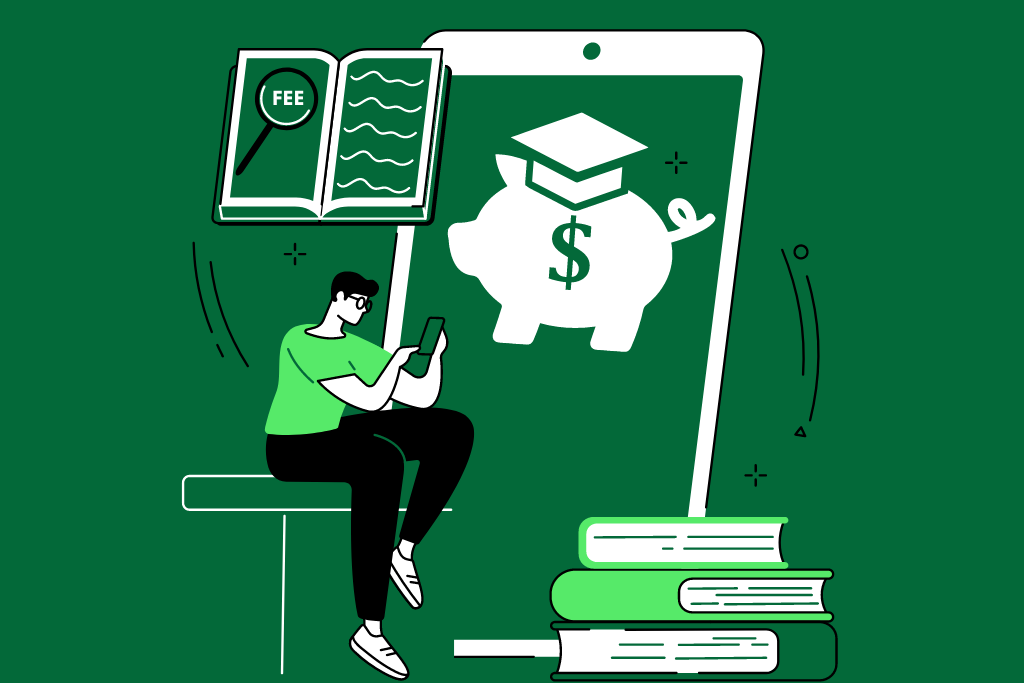 When applying to study as an international student, it's essential to be aware of the various fees involved. There are four major types of fees to consider: Application fees, Tuition fees, Visa application fees and the Cost of living.
For prospective students looking to study in Canada or the United States, it's recommended to have approximately $20,000 available to cover tuition fees and living expenses. This amount is often required as proof of financial stability when applying for a student visa.
During the visa application process, demonstrating your ability to pay for tuition and living costs is crucial, as it improves your chances of visa approval.
Let's delve into the details of these major fee categories for international study:
Application Fee: The application fee typically ranges from $30 to $150 per program. The specific fee for each program can be found on the program's page on our website. It's important to note that this fee is for the school you're applying to, not ApplyBoard. Our services are completely free for students!
Tuition Fee: Tuition fees can vary between $7,000 and $30,000, depending on the program, education level, and institution of your choice. Generally, colleges tend to have lower tuition fees compared to universities. We offer programs in various fields of study with tuition fees below $15,000 per year. You can use our Search Tool to find programs in your desired field, explore their exact tuition fees, and even sort them by fee amount.
Visa Application Costs: The cost of applying for a student visa is approximately US$160 for the United States and C$150 for Canada. Additional charges may apply based on your nationality.
Living Costs: The minimum cost of living in North America ranged from $8,000 to $15,000 in 2016. It's important to budget for accommodation, meals, transportation, and other daily expenses during your studies.
Health Insurance: Health insurance coverage is crucial during your time as an international student. It is often a mandatory requirement, and the cost can vary depending on the country and the specific coverage offered. Make sure to factor in health insurance expenses when estimating your overall expenses.
Textbooks and Study Materials: Depending on your program of study, you may need to purchase textbooks and other study materials. The cost of these resources can vary, so it's a good idea to budget some funds for educational materials.
Transportation: Transportation costs can include local commuting expenses, such as bus or subway fares, as well as occasional travel within the country or region. Consider the frequency and distance of your expected travel and allocate funds accordingly.
Personal Expenses: It's important to account for personal expenses such as clothing, personal care items, entertainment, and other miscellaneous costs. These expenses will vary based on your lifestyle and preferences.
Currency Exchange and Banking Fees: If you are studying in a different currency than your home currency, be mindful of currency exchange rates and associated fees. Additionally, be aware of any banking fees that may apply when managing your finances abroad.
It's crucial to create a comprehensive budget that takes into account all these factors to ensure that you have a realistic understanding of the total expenses involved in studying abroad. Proper financial planning will help you make informed decisions and make the most of your international educational experience.
By considering these fees and planning your finances accordingly, you can navigate the process of becoming an international student with greater confidence. Eduvision is here to assist you every step of the way, providing valuable resources and guidance as you pursue your educational journey.